Wedding Catering by Chef Yllan and his team!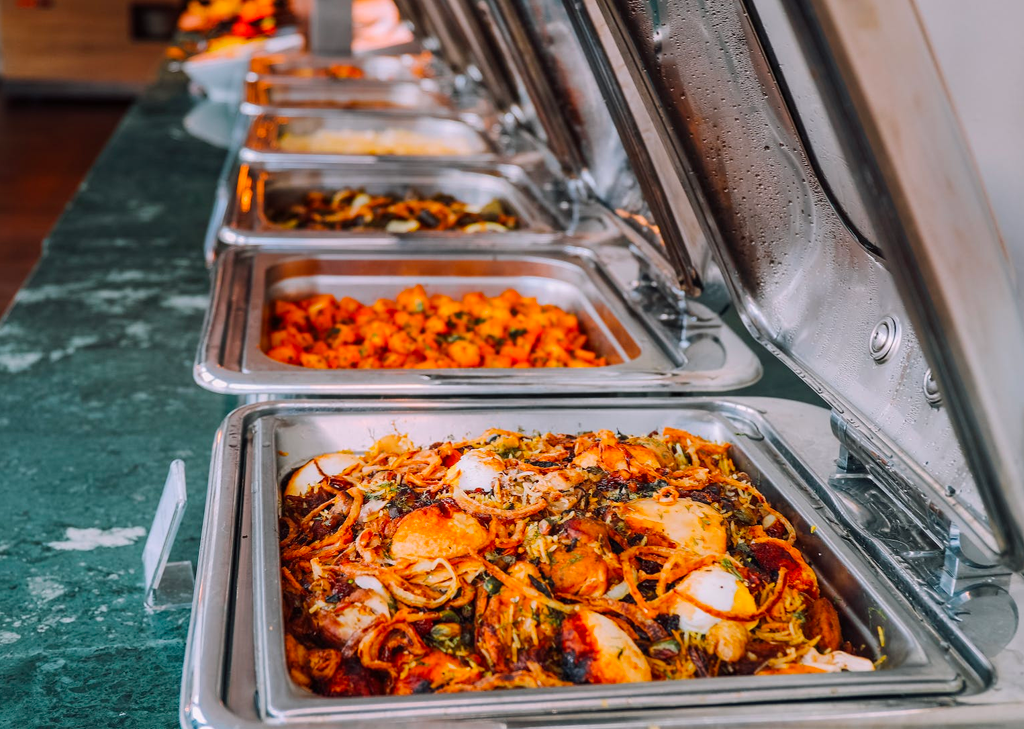 Choosing the right wedding caterer is a huge decision. After all, the food is a huge part of a wedding! Imagine serving a MICHELIN STAR QUALITY MEAL at your wedding!
Yllan (Elan) Laloum is a Classically Trained French Private Chef living in New York City.
Chef Yllan graduated from Ferrandi, Europe's leading culinary institute, with a Certificate of Professional Aptitude (CAP). Chef Yllan has collaborated and trained with Michelin-starred culinary authorities such as Didier Oudil (Faubourg Saint-Honore, Paris) and Eric Frechon (Le Bristol, Paris) and has cooked for Celebrity Chefs including Eric Kayser and Emeril Lagasse.
Hiring A Wedding Caterer
Chef Yllan and his team are specialized in catering intimate small weddings for up to 75 people. Felicitation, Mazel Tov and congratulations on your engagement!
Imagine serving a MICHELIN STAR QUALITY MEAL at your wedding. That is exactly what you will get when you hire French Chef Yllan Laloum who is classically trained. Impeccable service, exquisite cuisine, and your very own Private world renowned French chef. What more could you want for your wedding day?
Everything will look immaculate and taste divine! Chef Yllan Laloum has over 20 years experience in the kitchen, he is more than prepared to handle the logistics needed to help brides have a stress-free wedding with an over-the-top culinary experience. Chef Yllan works with several wedding & event planners in the Tri-state area and offers private wedding catering in NYC, North Jersey, The Hamptons and Long island.
Frequently Asked Questions
Do you offer Staff?
Yes, Chef Yllan has a trusted team of waiters, waitresses, bartenders, sommeliers and clean up crew to make sure that your wedding is seamless and stress-free.
Do you offer rentals?
No, we don't offer rentals but we can refer you to several vendors to provide tables, chairs, plates, linens, cutlery, glassware, serving ware and more. Contact us today.
How many hours do you stay at the wedding?
Chef Yllan and his staff will be on-site early in the morning to prep for the Big Day, they will be on site for the Cocktail Party with Passed Hors D'Oeuvres as well as the serving of the Appetizers, Main Course and Dessert. 
Can you create a Sweet Table?
Chef Yllan can work with Brides and their event planners to develop a show-stopping Dessert Table with a variety of Cakes, Tarts, Pastries and Seasonal Fruits. Chef Yllan can also work with his team of Bartenders to offer specialized coffees including Spanish Coffee and Irish Coffee that pair well with the Sweet Table.
Does Chef Yllan decorate Wedding Cakes?
While Chef Yllan did study pastry for several years, as part of his current Wedding catering service – he does not currently offer Wedding Cakes as part of his package.
Do you offer buffet style catering or just sit down dinners?
Private Chef Yllan and his team can work with brides and their Event Planners to offer either a Buffet Style catering service or a more formal sit-down dinner with 3 or 4 courses.
Do you offer Bar Service?
Personal Chef Yllan is able to offer a Bartender as staff for the evening. Please ask your venue about their liquor license.
Are you able to accommodate a backyard wedding?
Of course, you bring the guests and we will do the rest in the comfort of your own backyard.