It's true, hiring a Private Chef in New York, New Jersey and the Hamptons is the new going out and we're here to explain why!
What's the Difference between the Quality of Food from a Private Chef and a Restaurant?
When you work with a Private Chef like Chef Yllan Laloum, they work with a handful or high-quality vendors and providers. The Chef will hand select the best quality produce and protein and will also make sure to work with seasonal ingredients that are at their peak. A Private Chef can also source from local farmers to help support the community. Private Chefs work often with the same purveyors throughout the year and as a result of that relationship, they are given preferred pricing that they can then pass along to their clients. The food purchased by a Private Chef will also be fresher because the food is most likely being sourced 24-48 hours prior to the Private Dinner, Corporate Event, Holiday Party or Small Wedding. On the other hand because restaurants must buy a larger volume of food, the quality of the food tends to be of a lesser quality to make sure that the overhead costs are within the right margin.
Also, almost everything is made from scratch – that means hand-rolled pasta, veal stock reductions made several days in advance and beautiful sauces.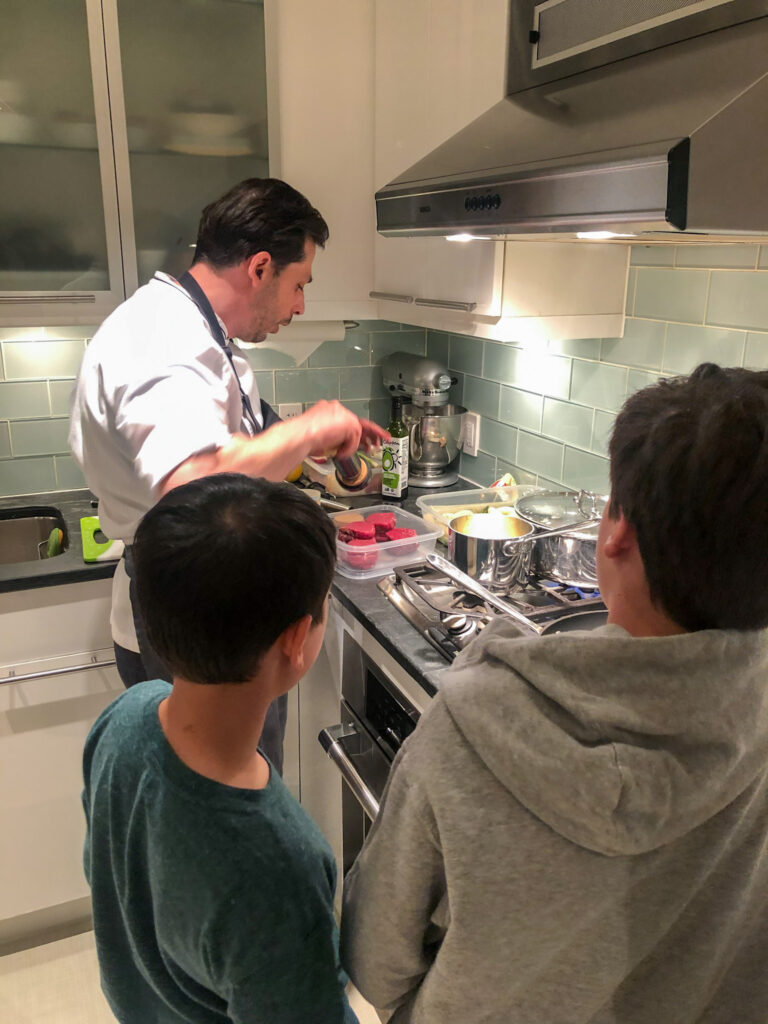 Private Chefs are able to customize Menus and Accommodate for Allergies & Dietary Restrictions:
Private Chefs like Yllan Laloum, work closely with their customers to customize the menu for the Private Dinner, Corporate Event, Brunch, Holiday Party or Small Wedding. This means that a Private Chef will work hand-in-hand with each Client to determine how many courses, if they would like to do passed hors d'oeuvres and if they would like to pair each course with a different wine selection or end with a Cheese plate (with Private Chef Yllan being a classically trained Chef from Paris, he has a ton of knowledge about both wine and cheese!). The entire dinner can be customized to include all of your favorite dishes!
When you go out to a restaurant, you never really want to be the person who orders a dish and then requests several changes to the dish! That's not a problem when you work with a Private Chef! They can help procure a menu that takes all allergies and dietary restrictions into consideration – from gluten-free, lactose-intolerant, vegetarian, vegan, kosher, paleo as well as health-conscious concerns.
Working with a Private Chef allows you to Entertain in your own Home without the Stress of cooking for your Guests or trying to get a Reservation at a Restaurant!
Organizing a dinner at restaurant involves trying to get a reservation, connecting with your friends to see if they are all in agreement on the chosen venue and most likely seeing if you can find a babysitter to take care of the kids. One of the really nice things about hiring a Private Chef for Private Dinners, Corporate Event, Holiday Party or Small Weddings is that they can help you curate a beautiful experience in the comfort of your own home. You can relax, enjoy the time with your friends and know that the heavy lifting is being handled by the Private Chef. Private Chef Yllan will also take care of setting the table, which means that you also have the opportunity to use your fine china and serving pieces that you've stored away for special occasions.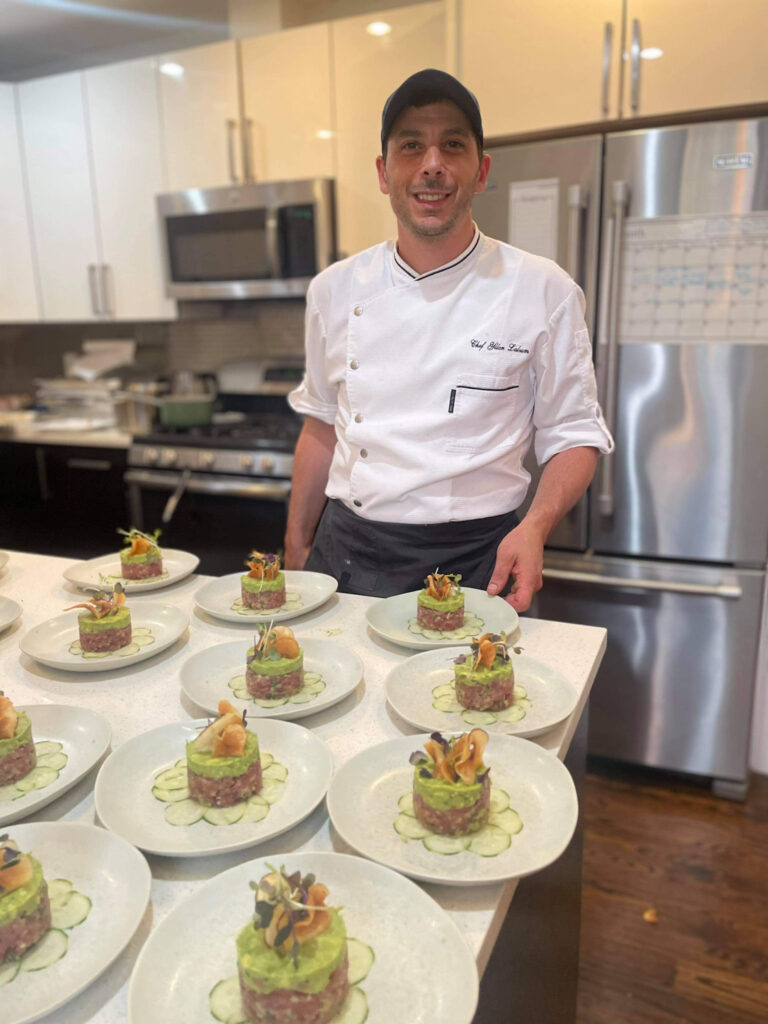 When you Hire a Private Chef, You don't need to worry about the Clean up!
In working with a Private Chef like Yllan Laloum, part of the service includes cleaning up the kitchen! Private Chef Yllan also works with a team of waiters and waitresses to make sure that the service throughout the evening is like that of a Michelin-star restaurant and that your kitchen is left spotless at the end of the night!
Cost Effective
Hiring a Private Chef is easier and more affordable than you think. When you consider the numerous problems they solve, the benefits far outweigh the cost. When you head out to a restaurant – you need to factor in paying for a babysitter, paying for the parking and paying for the wine which is usually triple the price than what it retails for at your local wine store.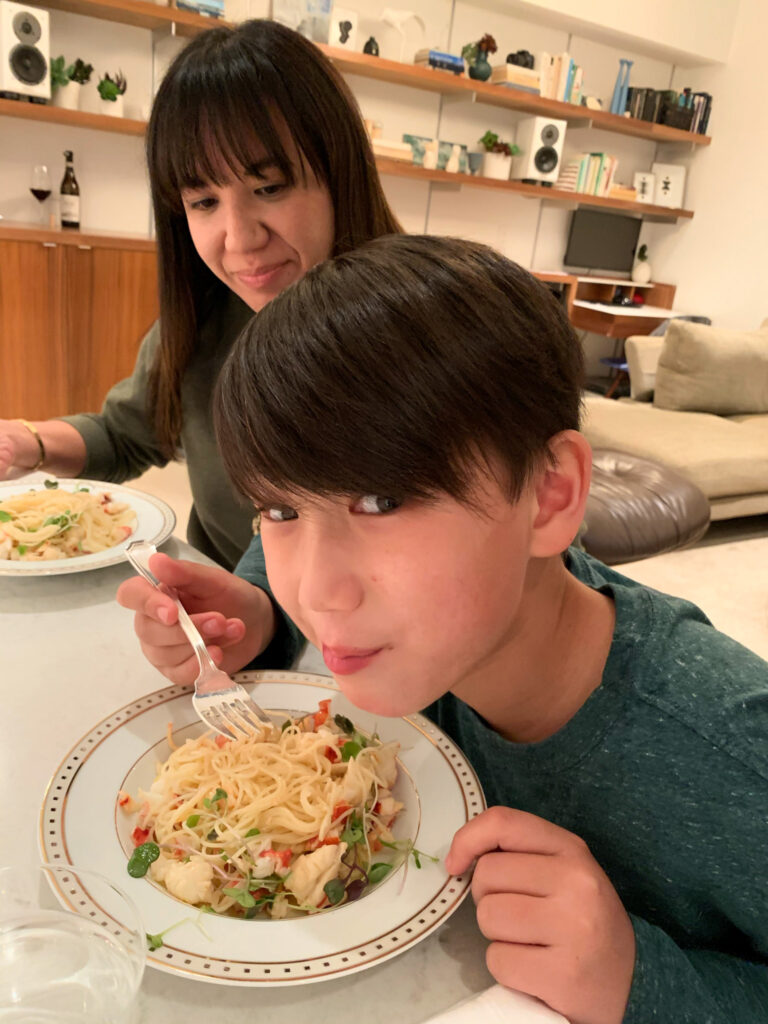 Learning New Techniques from your Private Chef
Hiring a Private Chef goes well beyond the food that they prepare for you, it often becomes dinner and a show.
Chef Yllan Laloum's clients love hearing his story about how he is Classically trained Chef who has worked alongside some of the great Chefs including Daniel Boulud, Eric Kayser, Emeril Lagasse, Didier Oudil (Faubourg Saint-Honore, Paris) and Eric Frechon (Le Bristol, Paris). For several of his clients, Private Chef Yllan Laloum has taught his clients' guests how to make a beautiful Chocolate Souffle for dessert. It's the ultimate showstopper and a great way to end the evening! Private Chef Yllan is always willing to share his tips & tricks, also – if you ask nicely, he might even give you one of his recipes!
Hiring a Private Chef Service Makes a Very Special Gift
We're always trying to think of the perfect present for our Friends & Family, hiring a Private Chef is a wonderful gift! It could be for someone who just had a baby or is recovering from a surgery and cant cook? It's a great housewarming present for a new home owner! Or even a great idea as a a unique wedding gift that they won't forget!
Private Chef Yllan is now taking reservations for the Holidays, including Thanksgiving, Hanukkah, Christmas and New Years! Contact Classically Trained Private Chef Yllan for your next Event!