Chef Yllan Laloum loves working with his NY & NJ clients on the Jewish Holidays, especially for Jewish Holidays like Hanukkah! As a Sephardic Jew himself, Chef Yllan is very familiar with all of the Jewish customs and has worked with many Jewish clients over the years. He is also specialized in Kosher cuisine and has worked in the past with a Rabbi to make sure that his food abides by kashsrut /kosher requirements.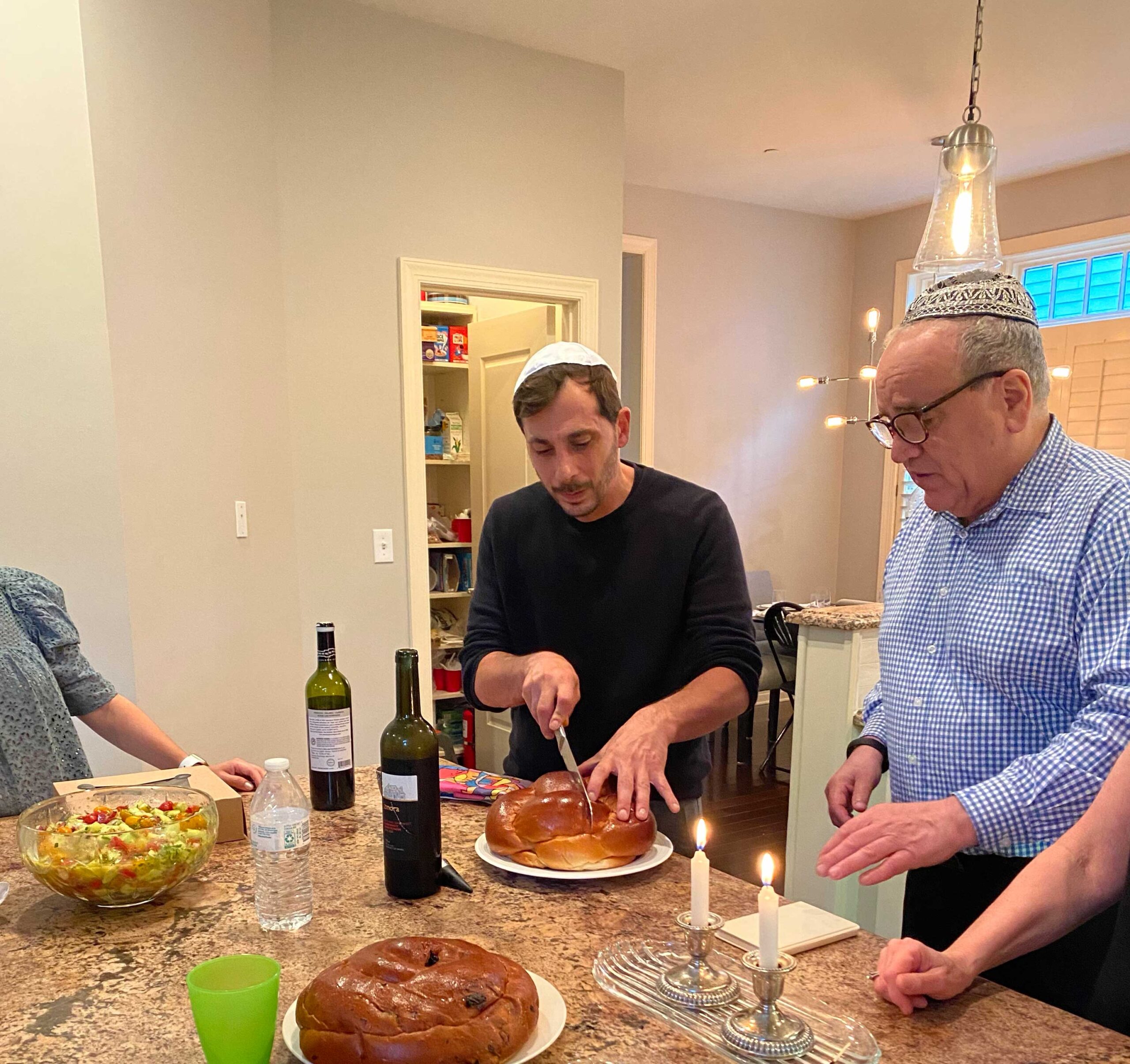 What kinds of Latkes does Private Chef Yllan make?
For Hanukkah, Chef Yllan knows how to make the perfect crispy Latke for the Jewish Holidays! Over the years he has experimented with a variety of different latkes and offers: Traditional Onion & Potato Latkes, Sweet Potato Latkes and a Gluten-Free Zucchini Latkes.
Does Private Chef Yllan cook Jewish Sephardic food or Ashkenazi food for the Holidays?
Chef Yllan also enjoys introducing his clients to a variety of Sephardic dishes that he grew up with in Paris. His clients adore his Kemia salads, these Tunisian salads are perfect as an appetizer – they include a wide variety of colorful produce. Here are some of his favorites to add to his menu: Roasted Eggplant Salad, Beet Salad, Mediterranean Cucumber & Tomatoes, Pickled Carrots, Fennel Salad, Chopped Egg Salad served with a selection of olives and pita.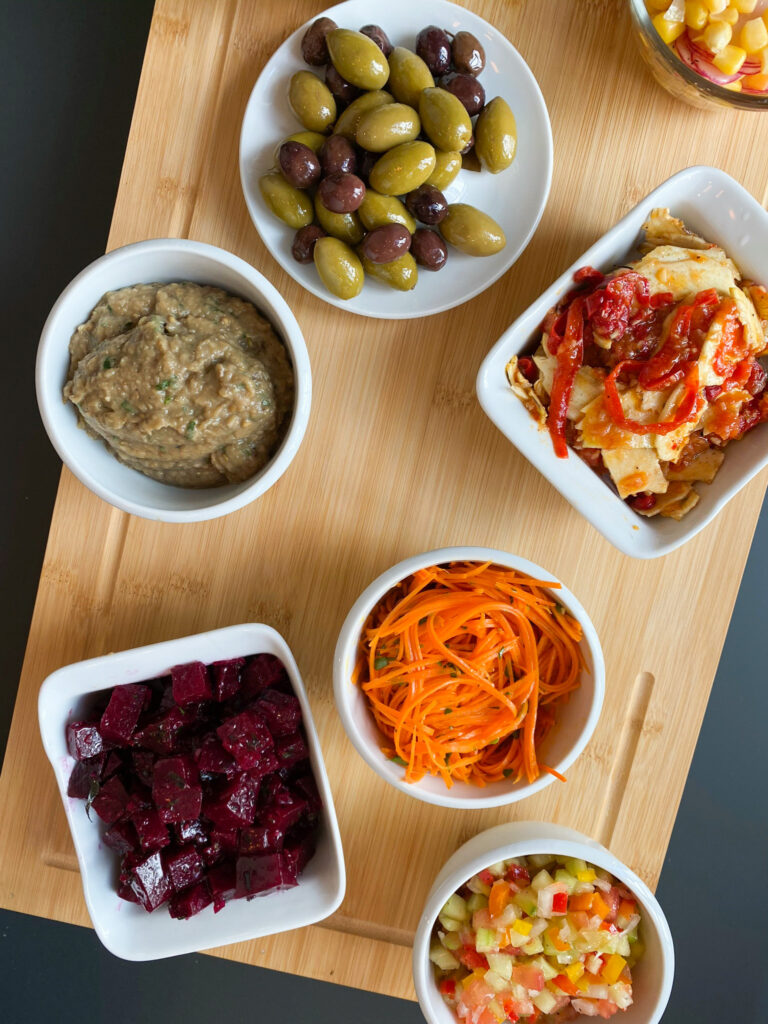 He also enjoys cooking all of Ashkenazi traditional dishes including Chicken Soup and Matzoh Balls, Noodle Kugel, Potato Knishes, Kasha & Bowties and Sweet & Sour Meatballs.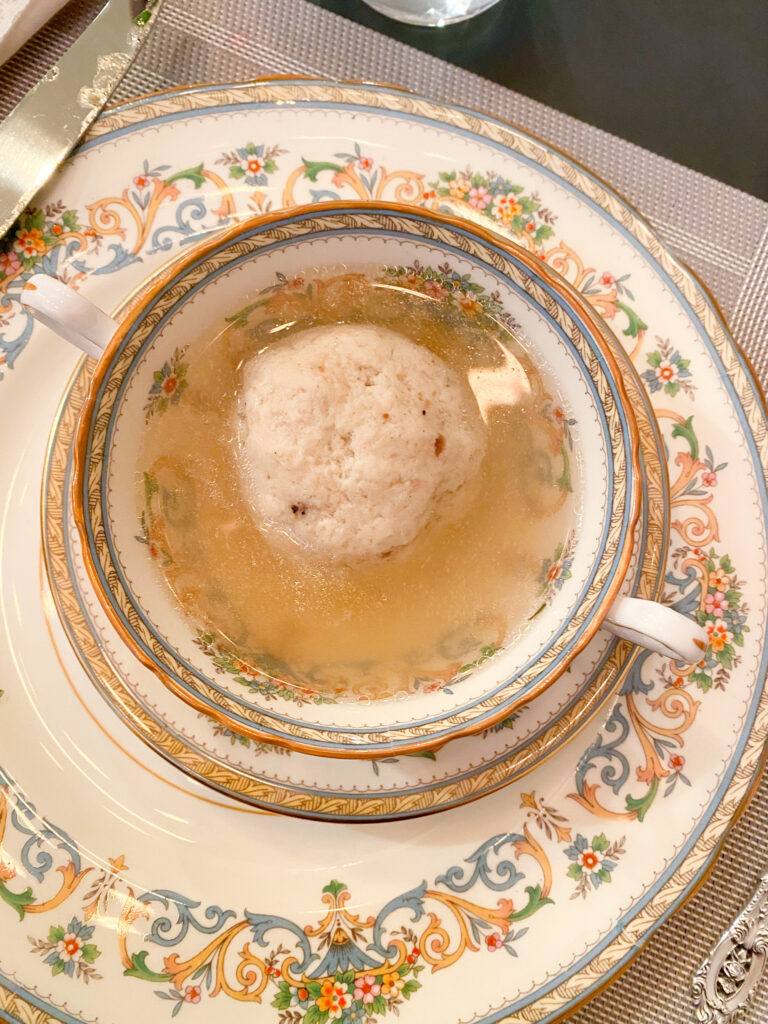 Ready to book a Private Chef for your next Hanukkah 2021 celebration?
Chef Yllan and his team are looking forward to helping you celebrate Hannukah with your Family. Please contact Chef Yllan to see his availability for the Holidays. Merci and Happy Hannukah!