Private Chef Yllan Laloum and his team are currently booking catering events ( at home or at private venues) for the upcoming 2021 Holidays, including Thanksgiving, Christmas, and New Years in New York, New Jersey, Long Island, Connecticut and the Hamptons.
What could be better than having your own classically trained French Chef on-site at your home to help you enjoy a stress-free Holiday with your Family? This year more people will be looking to enjoy their time off with Family at Home, so booking early is key! Adding Chef Yllan Laloum and his team to your Family dinners, lunch or brunch will help make your evening an unforgettable experience and with each course. Chef Yllan and his team will take you on an unforgettable culinary journey! So if you wish to hire private Chef Yllan, contact us today.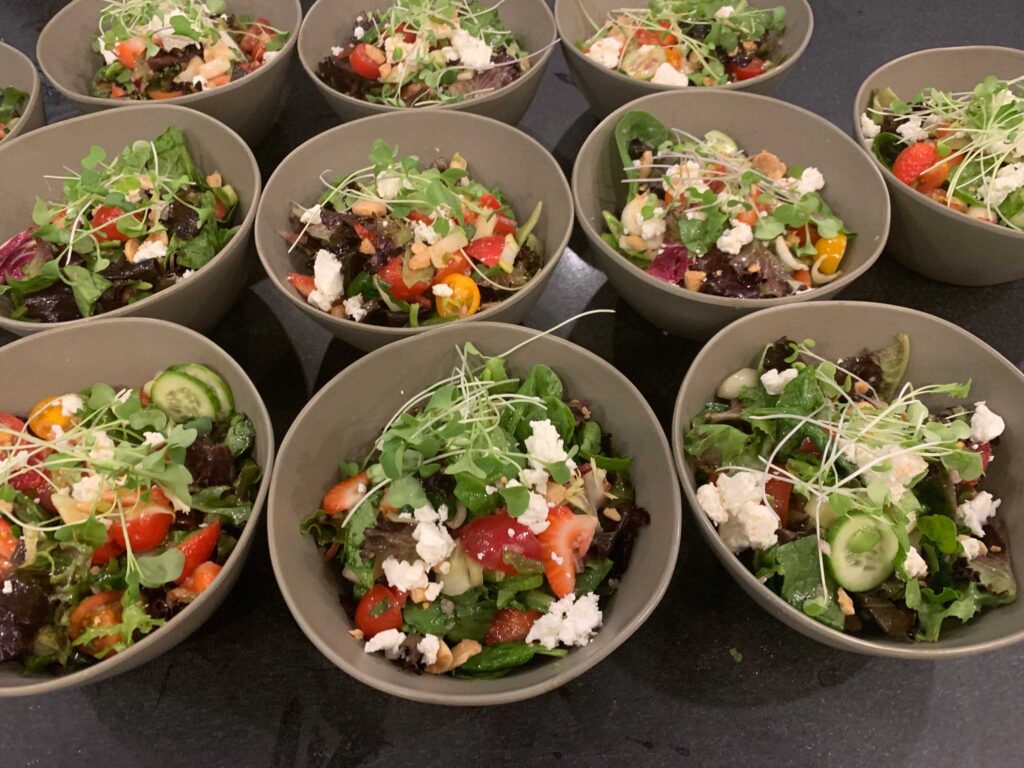 For your Holiday menu, Chef Yllan will source all of the food from his trusted vendors including local farmers, fish markets and butchers. Personal Chef Yllan will also be sure to incorporate peak seasonal Holiday fruits and vegetables including Citrus, Pumpkin, Figs, Eggplant, Mushrooms, Squash, Pears and Apples into the menu. Private Chef Yllan will also work with you to take into consideration all of your guests' dietary needs, including Gluten-Free, Vegan, Vegetarian and any other allergies.
Thanksgiving 2021 Menu Ideas
We all know that the main star of the evening is the Roasted Turkey. Chef Yllan will be sure to cook the Turkey to perfection, golden brown on the outside, moist on the inside and infused with all the right herbs. Chef Yllan recommends serving the Turkey with Homemade Cranberry Sauce, Stuffing and Gravy.
For the sides, Fluffy Garlic Mashed Potatoes, Roasted Butternut Squash with Rosemary and Thyme, Roasted Brussel Sprouts, French Beans with Caramelized Shallots, Roasted Rainbow Carrots and a Winter Kale Salad. And if that's not enough, Chef Yllan also recommends Homemade Cornbread, Popovers or Biscuits with Salted Whipped Butter.
Here are some photos from Thanksgiving 2020 in Short Hills, New Jersey: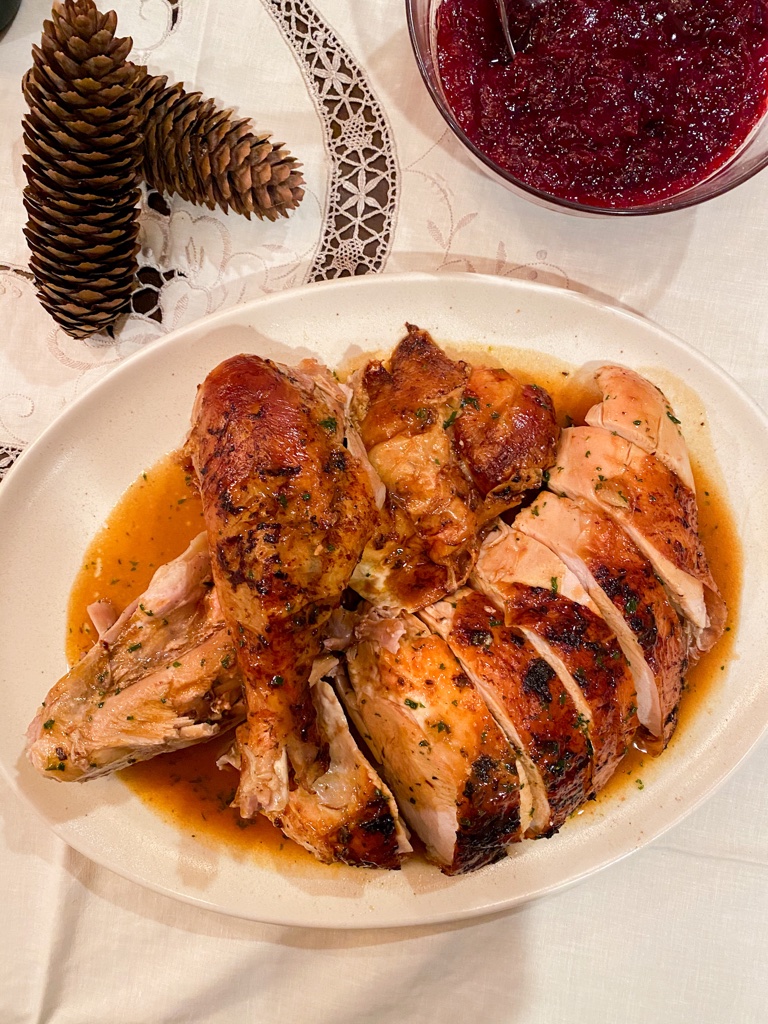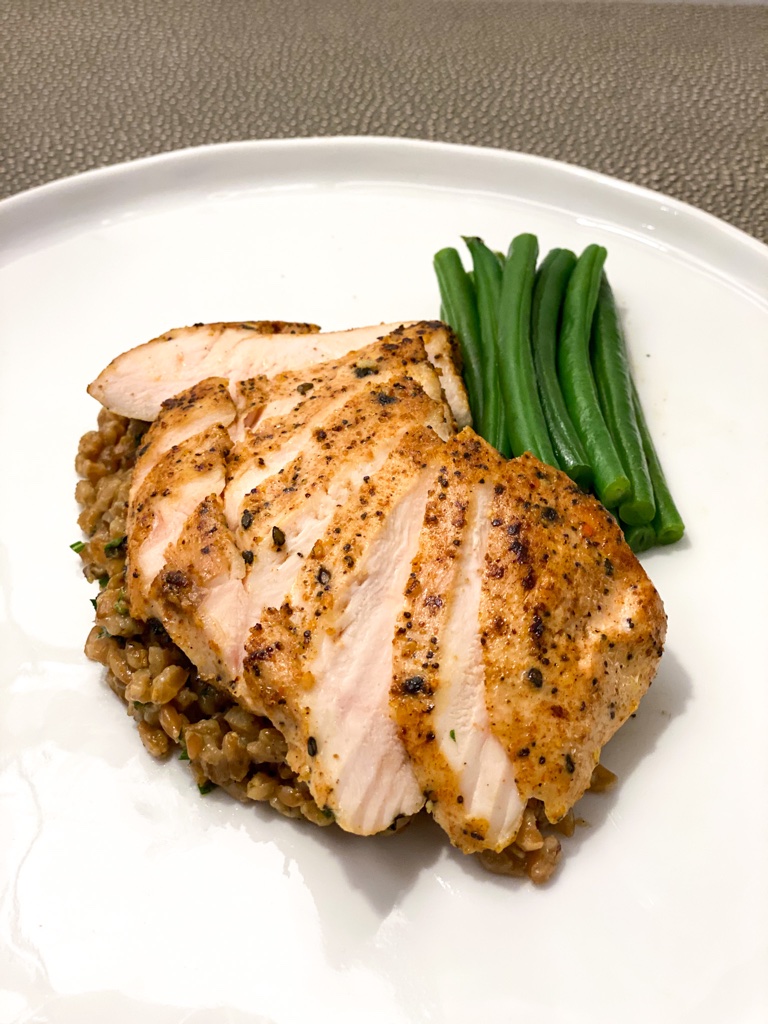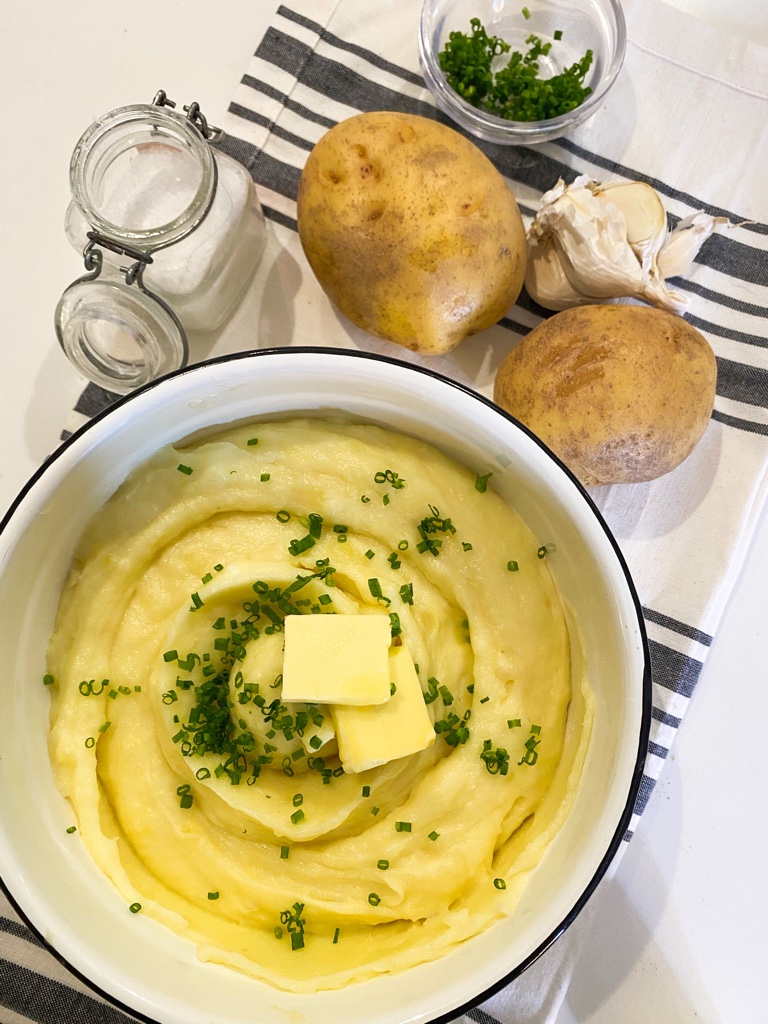 What does Personal Chef recommend for Christmas dinner?
Chef Yllan loves working with his tri-state clients to pull out all of the stops for Christmas.
Surf & Turf is the perfect showstopper, it provides your guests with two proteins – a beautiful Lobster Tail and a perfectly cooked Filet Mignon. Another great menu option is Beef Wellington, a flakey phyllo dough that covers a stunning Rib Roast.
Personal Chef Yllan also recommends going big with your seafood offerings, including: oven-roasted dungenes, clam casino, jumbo shrimps and oysters with a champagne mignonette sauce. Chef Yllan also has extensive knowledge of caviar and can help his guest to pair a flight of champagnes with a selection of caviars.
What does Personal Chef Yllan Laloum recommend for New Years menu?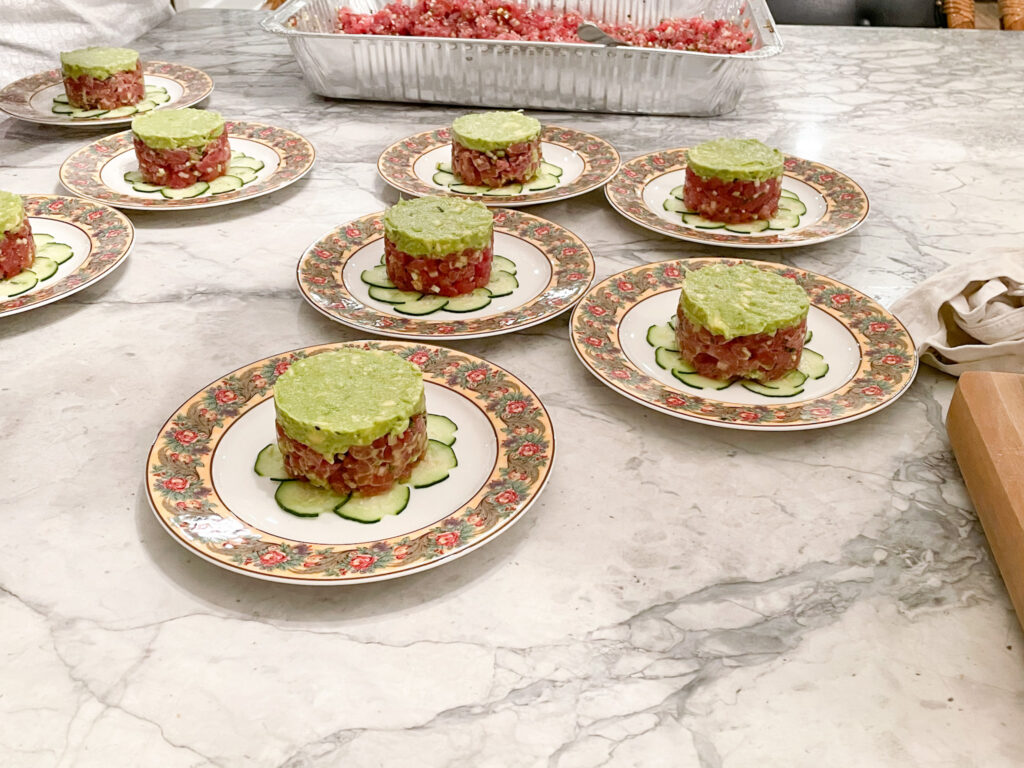 Aside from Bubbly, Chef Yllan loves to create the perfect cocktail party soiree for New Years Eve by offering a selection of passed bites. With the countdown to midnight, Chef Yllan and his team will keep the hors d'oeuvres flowing.
Here are some of Chef Yllan Laloum's favorite passed bites from his Holiday menu:
Tuna Tartare
Crab Cakes
Mozzarella & Heirloom Tomato Caprese Skewers
Steamed Vegetable Dumplings
Spring rolls
Filet Mignon Skewers
Honey Truffle Mascarpone Crostini
Hire Chef Yllan and his team for a Stress Free Holiday Meal This Year
We looking forward to helping you celebrate the Holidays with your Family. Please contact Chef Yllan to see his availability. Merci!