When you're hiring a Private Chef in New York City and New Jersey, Dietary Restrictions like eating kosher shouldn't be an issue. Private Chef Yllan Laloum is trained Professional who is specialized in kosher cuisine, he loves to prepare private dinner parties for those who respect the laws of kashrut.
A Kosher dinner that uses Kosher ingredients should still be decadent and a gourmet experience. Personal Chef Yllan Laloum works closely with his clientele to create a multi-course menu that is meticulously prepared with the freshest of ingredients from his kosher purveyors.
As a Jewish Chef that was born and raised in Paris, Private Chef Yllan Laloum grew up observing Shabbat and all of the High Holidays with his family. Coupled with his culinary studies at Ferandi Paris and his work alongside many acclaimed Chefs, he is able to adapt his training and apply it to his kosher dinner parties for his clients. Chef Yllan is also very familiar in working alongside rabbis to make sure the meal follows all dietary restrictions.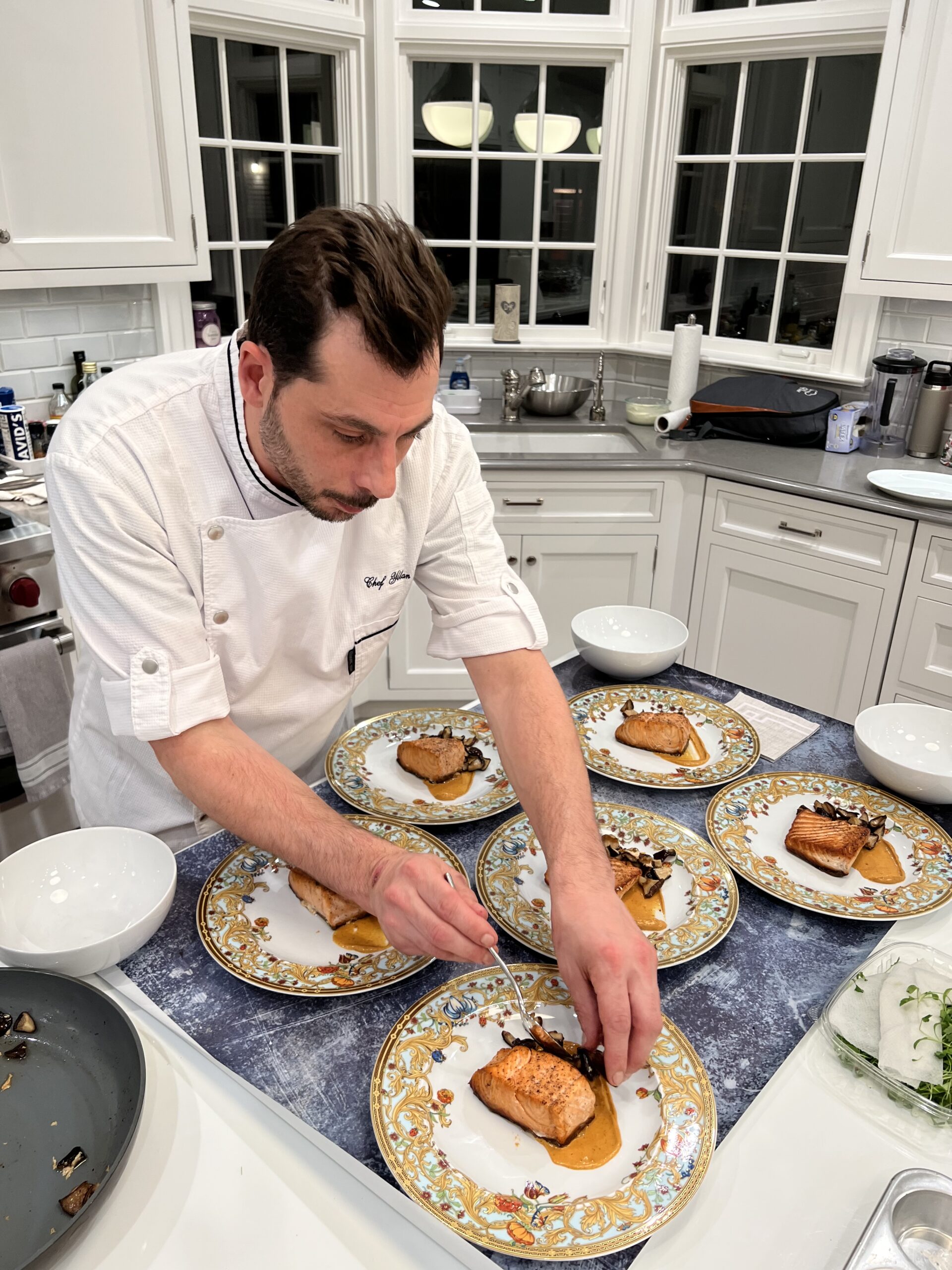 Are you looking for a Kosher Chef for the Jewish Holidays in NYC and NJ?
Chef Yllan Laloum is available for Shabbat as well as the following Jewish Holidays: Hannukah, Passover (Pesach), Yom Kippur Break Fast, Rosh Hashanah, Sukkot, Purim. Chef Yllan will work with you to customize a menu that is tailored to your liking and incorporates all of the best seasonal produce.
Imagine hosting your friends and families for the Jewish Holidays without having to worry about the grocery shopping, menu planning, cooking and the clean up! Click here to read about the other benefits of hiring a Private Chef.
What other types of Kosher events are you available for as a Private Chef?
Private Chef Yllan Laloum also works with his clients in New York and New Jersey on briss, baby showers, baby namings, bridal parties, small weddings, shiva meals, small bar mitzvahs and brunches.
As a Private Chef in New York, What types of Jewish Dishes do you make for your guests?
Chef Yllan Laloum has prepared a wide variety of Jewish dishes for his guests. Here are some of the most popular dishes that Private Chef Yllan prepares that he pairs with a variety of kosher wines:
Chicken Soup and Matzo Balls
Brisket
Roasted Chicken
Latkes
Ruggelach
Kugel
Kibbeh
Mediterranean & Tunisian Salads
Blintzes
Chocolate Babkas
Hamantaschen
Challah
Sufganiyot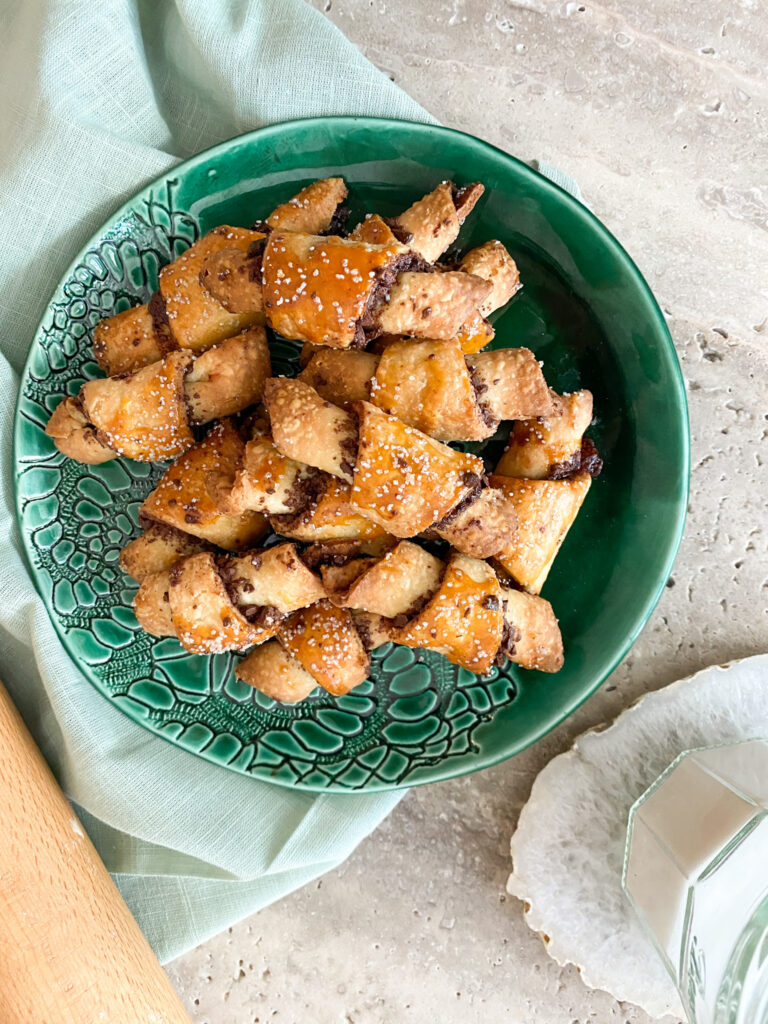 What are some additional things that a Private Chef needs to take into consideration when cooking Kosher?
In order to bring a Private Chef into your home in New York or New Jersey, the Chef obviously needs to be familiar with kosher rules and regulations. The Client should help the Chef understand which of the rules they observe in their particular household (i.e. Do they eat asparagus or raspberries which are deemed unkosher by some? Do they have two separate appliances? Should the Chef be using a Kosher set of knives? Is the meal a dairy or meat meal?) The Chef must also work closely with his client to understand which plates, cutlery, serving ware and cookware is meat or milk. A Private Chef who works closely with a Kosher Clientele will also be able to recommend a variety of kosher wines that lends itself well to the dinner.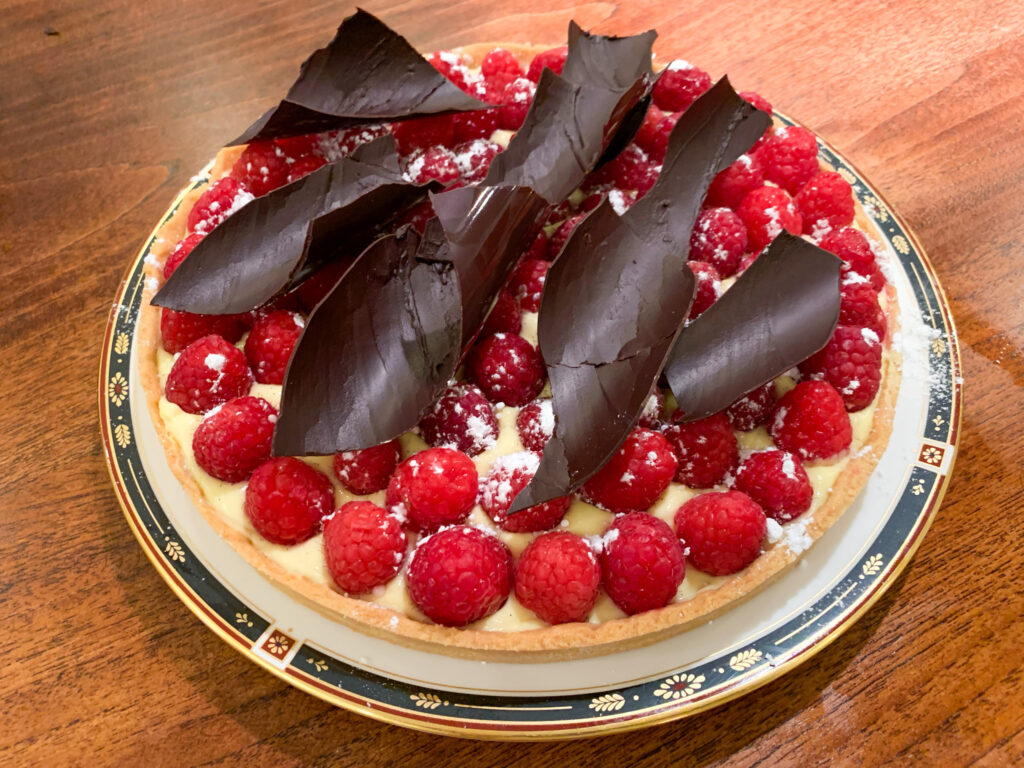 How do I contact Private Chef Yllan Laloum in NYC or NJ for my Kosher Event?
You can contact Chef Yllan Laloum to check his and his teams availability by emailing him at [email protected] or calling him at (917) 293-0407.